Office 365
Revolusionise and modernise how your business runs with Office 365
Office 365 is a Microsoft subscription service that combines all the advantages of cloud based remote computing with on-premise software offerings.
Office 365 includes integrated messaging, document management and collaboration platforms as well as the latest in business software.
You'll need expert help to get the greatest possible benefit. Office 365 is available with many different subscription plans and is constantly changing and evolving, We can offer long-term strategic guidance to help you make Office 365 work for your organization, both now and in the future.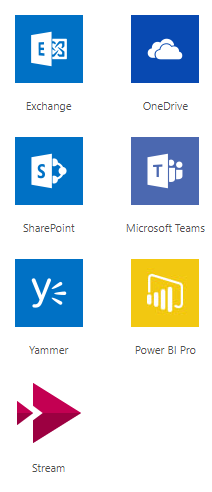 office 365
Streamline Technology's Office 365 Consulting and Migration Services
Our team is fully equipped and has the experience to help with every aspect of your Office 365 Project – from migration to deployment – support and management. We customise solutions to your unique organisational structure and requirements.
Pre-onboarding Assessment
User license provisioning
Active Directory Integration
Migration of Data and Documents
Client Workstation installations
Cloud Application Integration
User Support
Training

Access your emails, contacts and calendars across your devices with Exchange online

Extended document management collaboration capabilities with SharePoint online

Communicate, organise meetings and share files with Teams

Consistent security configuration profile across all your devices

Centralised control of company data


All of this backed by Microsoft
What They're Saying
Customer Experience
Streamline Technology recently installed and implemented our new virtualised server environment. The whole project was well executed and the services from Streamline were provided in a professional manner and on time
Streamline has supported us for over 10 years. Their account managers are very efficient. Their desktop support is of high calibre. It is a pleasure doing business with them.
Streamline Technology is a trustworthy, efficient and reliable company to do business with Pan Macmillan SA
Office
80 Studio Park, 5 Concourse , Crescent, Lonehill, 2191, South Africa